Our Commitment to our Customers if you are Dissatisfied
Our goal is satisfied customers! If you have any issues please address these concerns to us in writing using the contact details above. A copy of our Internal Complaints Procedure may also be made available upon request.
Our complaints procedure can be downloaded by clicking PDF image below:

Using our Internal Complaints Procedures will not affect your legal rights and are subject to the jurisdiction of the Financial Ombudsman Service and its alternative dispute resolution scheme at

Debt Help Contact Form:
Talk confidentially to our qualified Debt Counsellors by filling in your contact details below: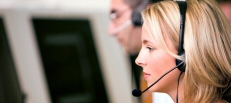 * Remember to fill in your details now and we can call you!
Copyright © 2011 Curtis Faraday - Debt Help and Solutions
UK Debt Help, UK Debt Advice and UK Debt Solutions, IVA / IVAs (Individual Voluntary Arrangements)
CVA / CVAs (Company Voluntary Arrangements) Administrations, Liquidations and Bankruptcy
Helping to clear debt in Manchester, London, Birmingham, Leeds, Cardiff and surrounding areas of England and Wales.

Company number: 6575396
Data Protection Reg No: Z1395326
Financial Conduct Authority - Interim Permission No: 628015