Individual Vountary Arrangements (IVA)
An IVA is an alternative to bankruptcy that was set up by the Government to help people in financial difficulty. It is a legally binding contract between you and your creditors. This means that once it is approved you should not be contacted by you creditors regarding payment of your debts as long as you keep up with the agreed payments.

Advantages

• One single affordable monthly payment over a fixed repayment term (usually 60 months).
• Creditors will freeze interest and charges so your debts do not increase.
• You will get protection from further action by your creditors.
• On completion your creditors will write off any remaining debt outstanding (subject to conditions).

Disadvantages

• Should the IVA fail, the debtor could still be made bankrupt.
• Home owners may be required to introduce equity in the fourth year. If you are unavailable to introduce equity then the IVA maybe extended for a further 12 months.
• For an IVA to be accepted 75% of your creditors (by debt value) must agree to it.
• There are restrictions to certain types of expenditure allowed.
• The Supervisor must be advised of any changes in your circumstances during the IVA.
• Depending on the level of additional income an individual receives, they could be expected to contribute a percentage of this into the IVA.
• Your IVA is entered on a public register.
• Your credit rating will be affected.
IVA Fee Example

This is a breakdown of payments and fees on a typical IVA

This example is based on a debtor with approximately £27,000 of unsecured debts who completes an IVA lasting 5 years with no equity in a property.
Typical Nominee's fee (usually equivalent to first 5 contributions) £1,250
Typical Supervisor's fee £1,650
Typical Disbursements £600
Typical monthly repayments (x 60 months) £250
Total paid by borrower (inc above fees) £15,000
Total unsecured debt written off on completion £12,000 (44%)

Nominee's fee

The Nominee's fee covers the set-up costs of an IVA. This includes tasks such as:

• Preparing your proposal, which gives your creditors a detailed look at your finances, and sets out the proposed IVA terms.
• Liaising with your creditors.
• Dealing with any issues that may occur.
• Arranging your creditor meeting.

Depending on the terms of your IVA, your initial monthly payments will go towards paying the nominee's fee.

Supervisor's fees

The Supervisor's fee is a small percentage of each monthly payment made (once the nominee's fee has been paid). This covers the ongoing work involved in managing your IVA. The supervisor's work includes:

• Reporting the results of the meeting of creditors to you and your creditors.
• Maintain your IVA and deal with any issues which may arise.
• Carrying out regular reviews of your IVA.
• Preparing and issuing annual reports to creditors.
• Arrange IVA variation meeting should there be a change in your circumstances.
• Issuing distributions to your creditors.
• Provide you with ongoing support and advice where necessary.

You must maintain your monthly payments in your IVA. If you do not maintain payments to your creditors then your IVA will fail. This could leave you in a worse position and you will be liable for all outstanding balances and any costs incurred. If you are a homeowner, your property may also be at risk if creditors decide to petition for your bankruptcy.
* Terms and conditions apply (see below PDF):

Debt Management Contact Form:
Talk confidentially to our qualified Debt Counsellors by filling in your contact details below: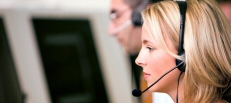 * Remember to fill in your details now and we can call you!
Copyright © 2014 Curtis Faraday - Debt Help and Solutions
UK Debt Help, UK Debt Advice and UK Debt Solutions, IVA / IVAs (Individual Voluntary Arrangements)
CVA / CVAs (Company Voluntary Arrangements) Administrations, Liquidations and Bankruptcy
Helping to clear debt in Manchester, London, Birmingham, Leeds, Cardiff and surrounding areas of England and Wales.

Company number: 6575396
Data Protection Reg No: Z1395326
Financial Conduct Authority - Interim Permission No: 628015