Trust Deed
Often referred to as the Scottish IVA, a Trust Deed is available only in Scotland. It offers an alternative to sequestration, the Scottish equivalent of Bankruptcy. It is a legally binding contract between you and your creditors, this means that once it is protected you should not be contacted by creditors regarding payment of the outstanding debt as long as you keep up with the agreed payments.

Advantages

• One affordable monthly payment over a fixed repayment period (usually a minimum of 48 months).
• Your creditors agree to freeze the interest and stop any charges so your debt does not increase.
• The trust deed with offer you protection from further action by your creditors.
• Upon successful completion your creditors will write off any debt outstanding. (subject to conditions)

Disadvantages

• Should your Trust Deed fail, the creditors could petition for sequestration.
• You may be required to introduce a proportion of your properties equity into the Trust Deed, usually at the beginning or the end.
• Half of the creditors or a third of the value of your debt must not object or the Trust Deed will not proceed.
• There are restrictions to certain types of expenditure allowed.
• You must advise the Supervisor of any changes in your circumstances that arise during the Trust Deed.
• Depending on the level of overtime or bonuses an individual receives, they will be expected to contribute all of this towards the Trust Deed.
• Not all debts can be included such as mortgages repayments, on going hire purchase, court fines, student loans, tax, social fund loans, some state benefits over payments, current council tax, utilities and child support liabilities can't be included in Trust Deed. You are responsible for maintain payments to creditors that are not or cannot be included in your Trust Deed. Failure to pay any taxes, fines, child support payments and other certain debts could result in a loss of access to essential goods or services or repossession of, or eviction from, your home. creditors.
* Terms and conditions apply (see below PDF):

Debt Management Contact Form:
Talk confidentially to our qualified Debt Counsellors by filling in your contact details below: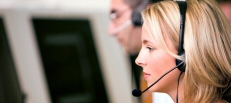 * Remember to fill in your details now and we can call you!
Copyright © 2014 Curtis Faraday - Debt Help and Solutions
UK Debt Help, UK Debt Advice and UK Debt Solutions, IVA / IVAs (Individual Voluntary Arrangements)
CVA / CVAs (Company Voluntary Arrangements) Administrations, Liquidations and Bankruptcy
Helping to clear debt in Manchester, London, Birmingham, Leeds, Cardiff and surrounding areas of England and Wales.

Company number: 6575396
Data Protection Reg No: Z1395326
Financial Conduct Authority - Interim Permission No: 628015