Privacy Policy
This Privacy Policy applies to the website under the domain name www.curtisfaraday.co.uk, which are owned and operated by Curtis Faraday Ltd, Company number 06575396, Financial Conduct Authortity - Interim Permission No: 628015, 1st Floor, 7 Park Street Manchester, M3 1EU.
How is my personal information collected?
The purpose of personal information that we collect from you will depend on how you interact with the Curtis Faraday Website. This section will explain in the broad sense, just how personal information may be collected via the Curtis Faraday Website, and how this information contributes to the development of the Curtis Faraday Website.
How secure is my information?
The information we gather from your use of the Curtis Faraday Website enables us to provide better services which are tailored to your needs. For example, recording usage patterns helps us identify the areas of the Curtis Faraday Website that are popular and those that are not. The data, which is gathered, is aggregated for analysis by Curtis Faraday. Identifiable characteristics and the user's name remain anonymous. We use information that you submit via an on-line form from the Curtis Faraday Website in any one of the following ways:
to make changes to your profile at your request
to register information at your request
to respond to your submission or enquiry
We will only record your e-mail address if you send us a message. It will only be used for the purpose for which you have provided it, as outlined above. Your personal identifiable information will not be used for any other purpose, and we will not disclose it to anyone else without your consent.
Your personal information is not shared with any other third parties unless explicitly and expressly communicated when you submit the information. The information is contained and access is restricted to Curtis Faraday authorised personnel only. However, where it is necessary for law enforcement purposes or where we believe there is a threat to a person's safety or health, we may need to disclose your personal information to third parties as required by law.
Is my personal information shared with anybody outside Curtis Faraday?
Curtis Faraday acknowledges that you will click through to third party sites from the Curtis Faraday Website, and thus recommends that you refer to the privacy statements of the other websites you visit. Curtis Faraday assumes no responsibility for information and content of third party sites.
How often should I check this Privacy Policy?
We may make changes to this Privacy Policy from time to time, so you may like to check it regularly.
What else should I know about privacy?
Here are some more pointers to assist you in further protecting your privacy on the Internet.
Remember to close your browser when you have finished your user session. This is to ensure that others cannot access your personal information and correspondence if you share a computer with someone else or are using a computer in a public place like a library or Internet cafe.
Please be aware that whenever you voluntarily disclose personal information over the Internet, for example, in discussion forums, via e-mail or in chat sites, that this information can be collected and used by others. In short, if you post personal information in publicly accessible on-line forums, you may receive unsolicited messages from other parties in return.
Access to your personal information - You have the right to request a copy of the personal information Curtis Faraday hold about you. Please note that under the Data Protection Act 1998 we may charge you a maximum fee of £10.00 for this request. You may also ask us to amend your personal information if it is inaccurate. Please address requests to Curtis Faraday Ltd 1st Floor, 7 Park Street, Manchester, M3 1EU.
Debt Help Contact Form:
Talk confidentially to our qualified Debt Counsellors by filling in your contact details below: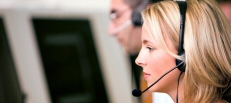 * Remember to fill in your details now and we can call you!
Copyright © 2014 Curtis Faraday - Debt Help and Solutions
UK Debt Help, UK Debt Advice and UK Debt Solutions, IVA / IVAs (Individual Voluntary Arrangements)
CVA / CVAs (Company Voluntary Arrangements) Administrations, Liquidations and Bankruptcy
Helping to clear debt in Manchester, London, Birmingham, Leeds, Cardiff and surrounding areas of England and Wales.

Company number: 6575396
Data Protection Reg No: Z1395326
Financial Conduct Authority - Interim Permission No: 628015