Committed to Treating our Customers Fairly
At Curtis Faraday Ltd, we are committed to offering our customers the highest possible standards of service. In so doing we are pleased to support the Financial Conduct Authority (FCA) initiative Treating Customers Fairly (TCF).
We recognise that both we and our customers have everything to gain if we look after your best interests and treat you fairly in all aspects of our dealings with you.

Our commitment to you

We will:

• Provide you with clear information about the products and service we offer, including fees and charges.
• Ascertain your individual needs, preferences and circumstances before recommending a debt solution.
• Only recommend a debt solution that we consider suitable for you and that you can afford.
• Advise you on sources of free to consumer debt advice and counselling.
• Encourage you to ask if there's something you don't understand.
• Give you access to a formal complaints procedure should you become unhappy with our service.

How you can help us

To help us give you the most appropriate advice, we will ask you to:

• Tell us as much information as possible about you income, expenses, assets and financial situation, to enable us to correctly assess how much you can afford.
• Let us know about changes that might affect your ability to maintain payments to your chosen debt solution.
• Let us know if there is any aspect of our service, or of a product we have discussed or recommended that you don't understand.
• Tell us if you think there are ways we can improve our service.
Debt Help Contact Form:
Talk confidentially to our qualified Debt Counsellors by filling in your contact details below: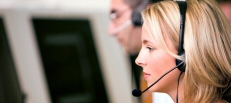 * Remember to fill in your details now and we can call you!
Copyright © 2014 Curtis Faraday - Debt Help and Solutions
UK Debt Help, UK Debt Advice and UK Debt Solutions, IVA / IVAs (Individual Voluntary Arrangements)
CVA / CVAs (Company Voluntary Arrangements) Administrations, Liquidations and Bankruptcy
Helping to clear debt in Manchester, London, Birmingham, Leeds, Cardiff and surrounding areas of England and Wales.

Company number: 6575396
Data Protection Reg No: Z1395326
Financial Conduct Authority - Interim Permission No: 628015